To see the original post and the Video, click
here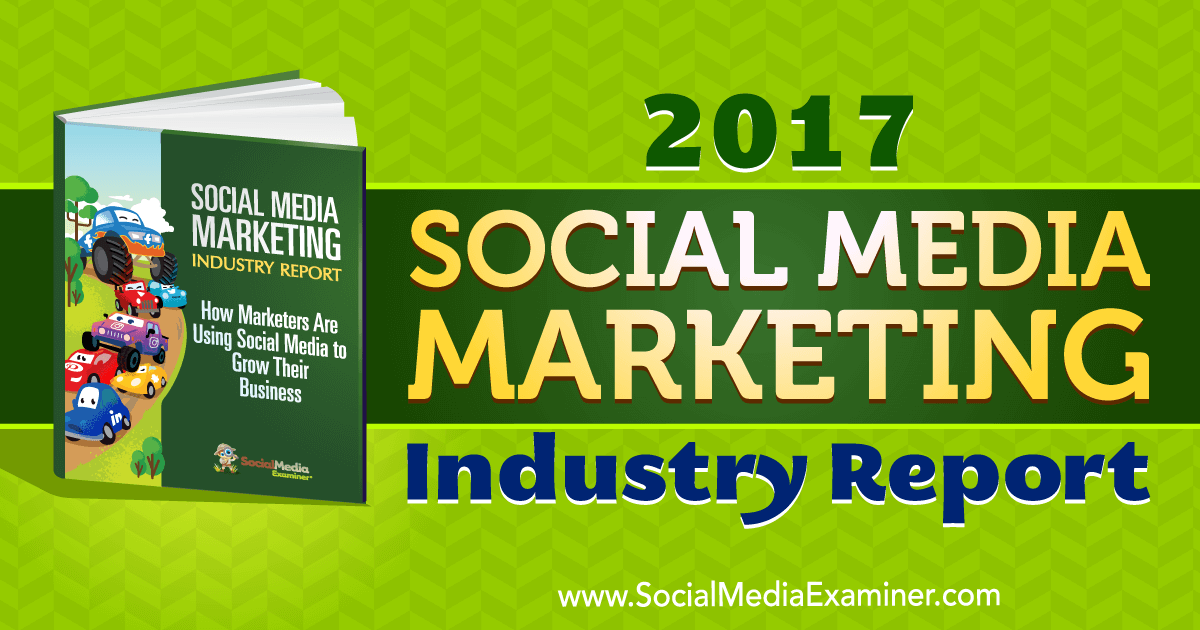 Do you wonder how your peers are using social media?
Wondering if you should focus more on visuals or live video?
In our ninth-annual social media study, more than 5,700 marketers reveal where they'll focus their social media efforts.
This industry report also shows you which social tactics are most effective and how content plays a role in social media marketing.
How are marketers using social media?
To understand how marketers are using social media, Social Media Examiner commissioned its 2017 Social Media Marketing Industry Report.
Watch this video overview:
.
We set out to uncover the "who, what, where, when, and why" of social media marketing with this report.
A significant 5,700+ marketers provided valuable insight you won't find elsewhere.
In this free report, you'll discover:
What social platforms marketers will focus on in
✕
How to Automate Video Content Marketing in Under 1 Hour
5 Easy Video Lessons +
Bonus Free Toolkit