To see the original post and the Video, click
here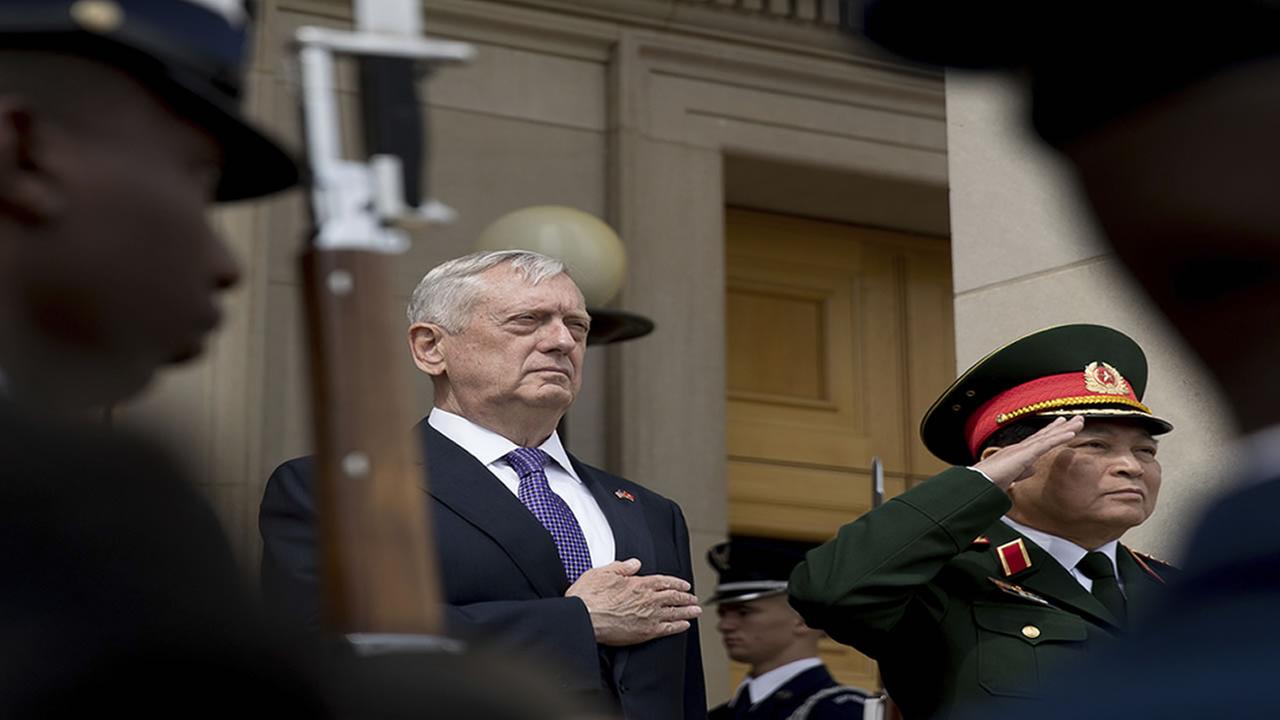 MOUNTAIN VIEW, Calif. (KGO) —
As tension grows over North Korea, Defense Secretary James Mattis is in the Bay Area Thursday, visiting The Defense Innovation Unit Experimental in Mountain View.
The facility fosters partnerships between The U.S. Department of Defense and Technology companies in Silicon Valley to speed up the development of urgent solutions the military needs. It's believed that small startups might be more nimble than traditional defense contractors.
ABC7 News has been included among a select number of news organizations to meet with the secretary this afternoon in Mountain View.
RELATED: San Francisco has emergency response plan in case of nuclear attack
The situation involving North Korea is a prime example of the need to accelerate tech development. Existing spy satellites have spotty coverage due to atmospheric conditions.
The U.S. needs to identify North Korea's rapidly developing nuclear development program and launch sites – a crucial step if the U.S. needs to
✕
How to Automate Video Content Marketing in Under 1 Hour
5 Easy Video Lessons +
Bonus Free Toolkit