To see the original post and the Video, click
here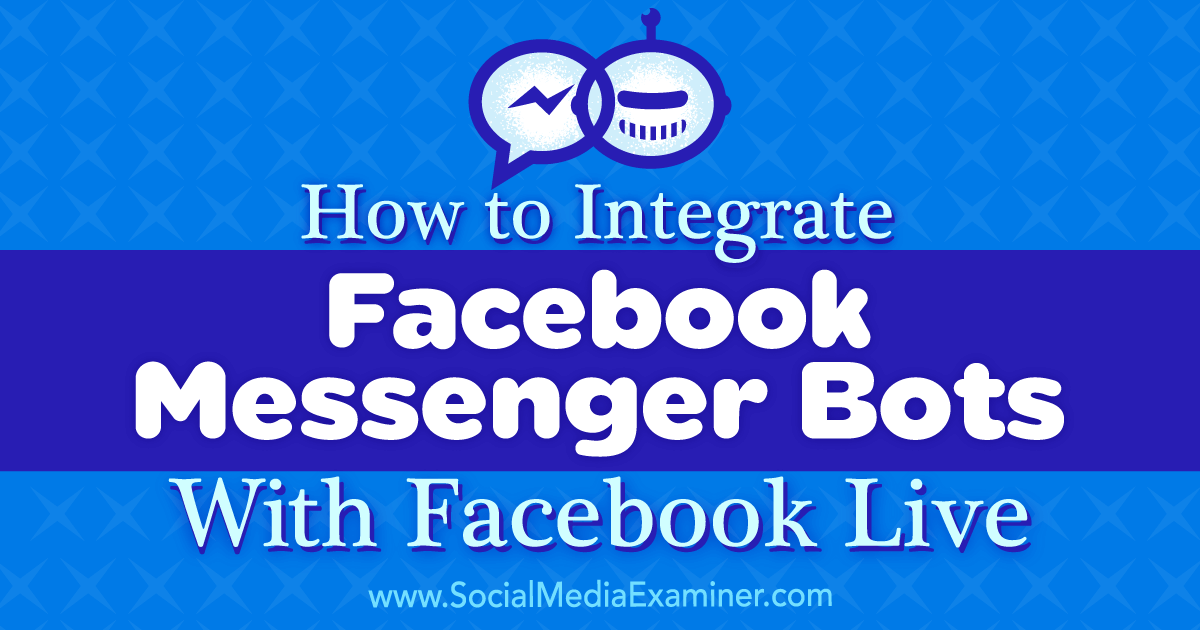 Want more leads and conversions from your Facebook Live videos?
Did you know using a chatbot can boost your results?
Integrating Messenger bots with your Facebook Live broadcasts makes it easy for viewers to sign up for and receive your offers.
In this article, you'll discover how to create a Facebook Messenger bot that generates qualified leads from your live videos.
Why Use Messenger Bots With Live Video?
Messenger bots (also referred to as chatbots) are a way to set up automated communication with customers or prospects through Facebook Messenger. Your bot will do the talking for you, and if you set it up right, the bot will deliver the information users are looking for, saving time for both you and the customer.
If you broadcast live video on Facebook, you can integrate
✕
How to Automate Video Content Marketing in Under 1 Hour
5 Easy Video Lessons +
Bonus Free Toolkit