To see the original post and the Video, click
here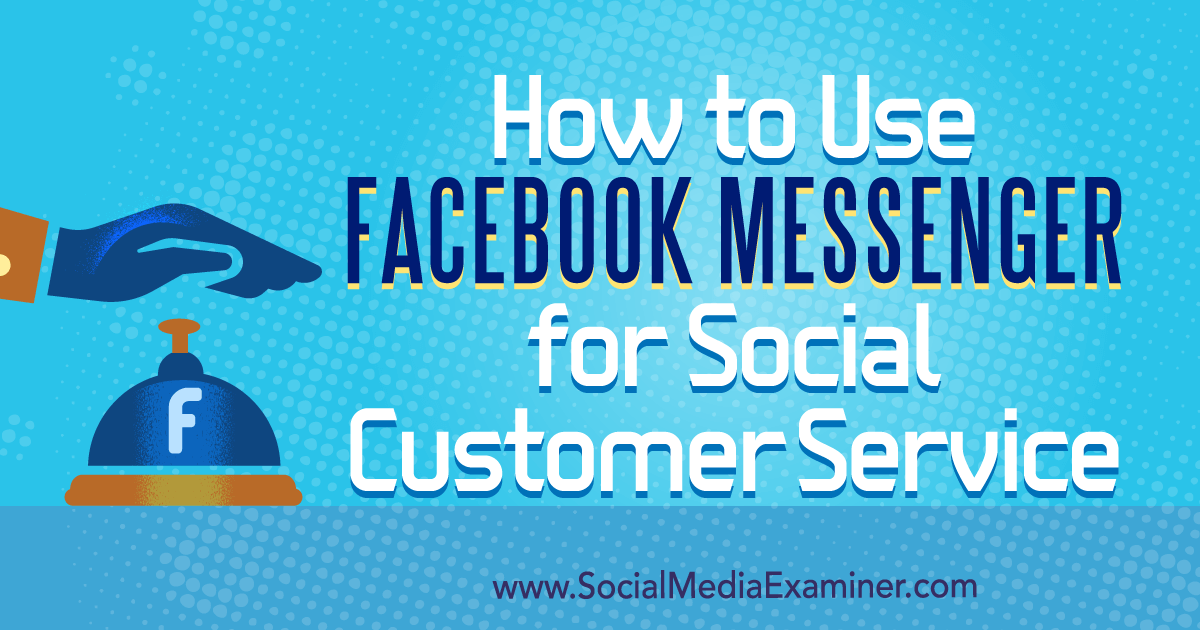 Want to provide better customer service on Facebook?
Wondering how Facebook Messenger can help?
In this article, you'll discover how to use Facebook Messenger as a valuable social customer care tool.
Why Messenger for the Front Lines of Customer Care?
According to USA Today, Facebook views Messenger for Business as a venue for "conversational commerce." As head of Facebook Messenger David Marcus states, "…for so long, doing business was always conversational. Web (e-commerce) is truly an anomaly. It feels good to have a more human relationship when you're buying things…"
Indeed, messaging apps are the perfect avenue to engage with customers and prospects. Customer care flows naturally out of those one-on-one conversations.
Facebook's view arises from a trend: messaging could eventually replace social networking as the favorite online pastime. In 2015, the
✕
How to Automate Video Content Marketing in Under 1 Hour
5 Easy Video Lessons +
Bonus Free Toolkit