To see the original post and the Video, click
here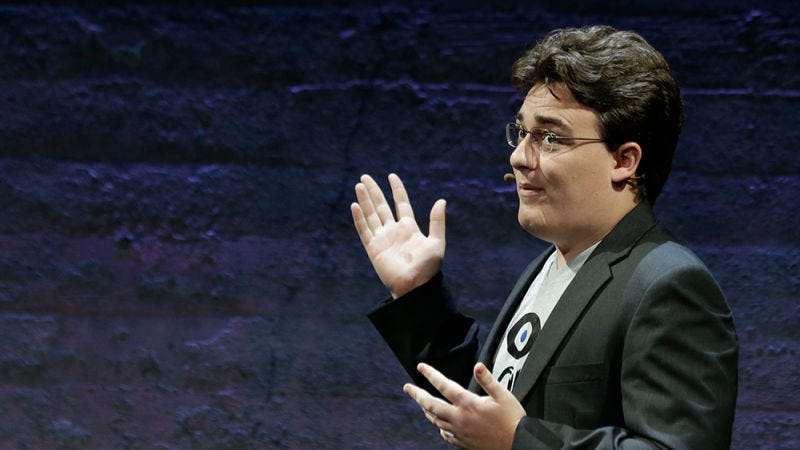 Oculus co-founder Palmer Luckey's new tech startup isn't just trying to ramp up border security — it seems the company also wants to gamify war and modernise battlefields with virtual and augmented reality.
Photo: AP
The first reports of Luckey's plans post Facebook-ouster revealed that the young millionaire was starting a defence-tech company to help build a virtual wall that would keep people from crossing the US-Mexico border with the aid of sensors and drones.
Now, Luckey's company Anduril Industries (presumably named after a Lord of the Rings sword, known as "the flame of the West") has posted new information on its site, which reveals a peek at Luckey's plans, as TechCrunch reports.
The Anduril site suggests it will help military tech catch up with the rest of Silicon Valley, because "progress in defence has lagged since the end of the Cold War." Its mission:
Anduril is privately funding
✕
How to Automate Video Content Marketing in Under 1 Hour
5 Easy Video Lessons +
Bonus Free Toolkit