To see the original post and the Video, click
here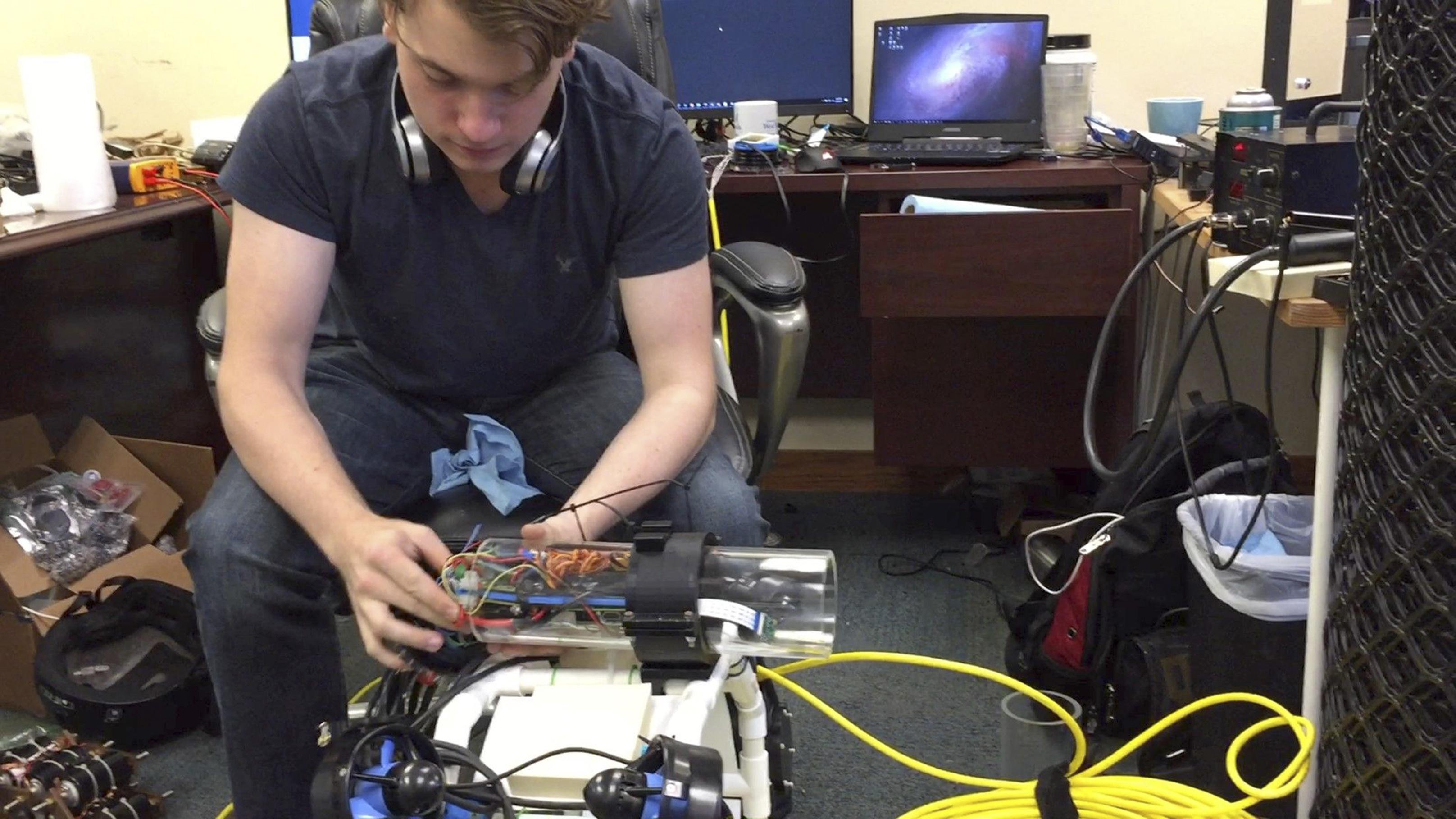 PENSACOLA, Fla. (AP) – A potential game changer in the struggle to eradicate lionfish from the Gulf of Mexico is brewing in Pensacola.
Hailing from schools in the Northeast, a quartet of young engineers are underway developing drones to autonomously detect and collect lionfish at depths beyond the scope of human divers. The team, an inchoate startup called American Marine Research Company, arrived in the Florida Panhandle on June 9. It established operations at office space at 25 W. Cedar St. in downtown Pensacola.
By the end of July, the company's goal is to be able to harvest enough of the sea creatures that the business turns a profit by supplying the fish to the restaurant industry.
"We're building an artificial predator for a species that doesn't have a natural one," said Yuan Wang, 23-year-old co-founder of American Marine Research Company. "Our drones are very high precision. It's not like
✕
How to Automate Video Content Marketing in Under 1 Hour
5 Easy Video Lessons +
Bonus Free Toolkit